You will need your Twitter login details and go to https://developer.twitter.com/en/apply-for-access
From here you will select Apply for developer account.
You will need to log in to your Twitter account if you aren't already logged in.
You will then need to select the reason for using Twitter Developer Tools. For auto post to Twitter select Build Customised solutions in-house.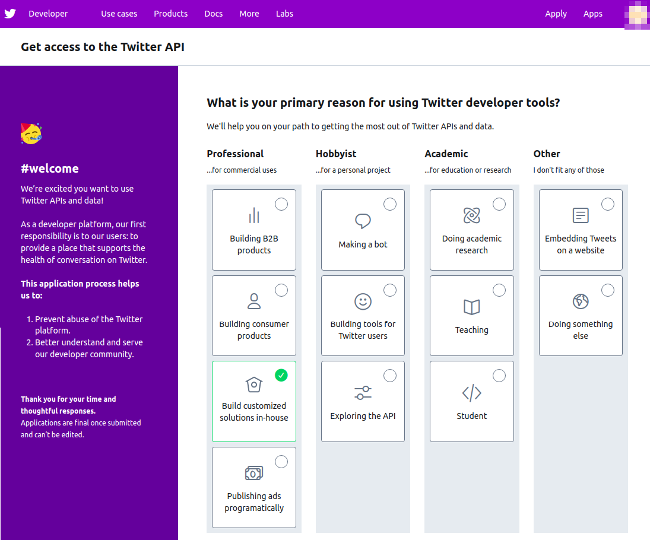 Verify the Twitter Username details associated to the developer account and select next.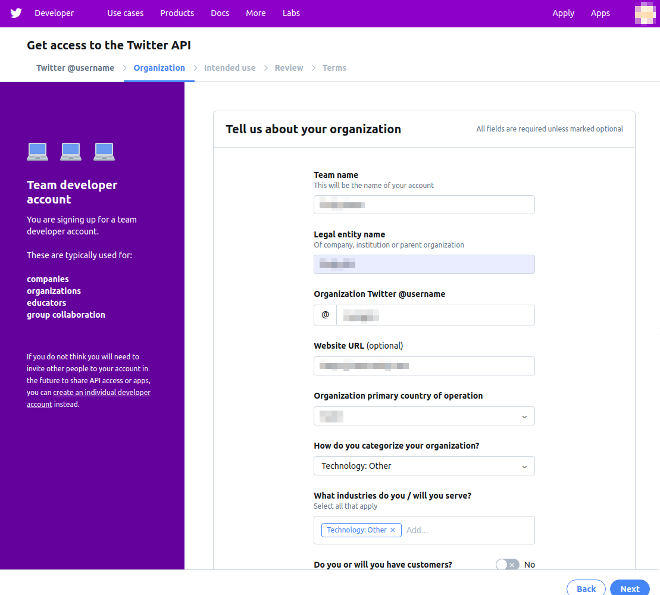 You will then need to fill in the next form with organisational information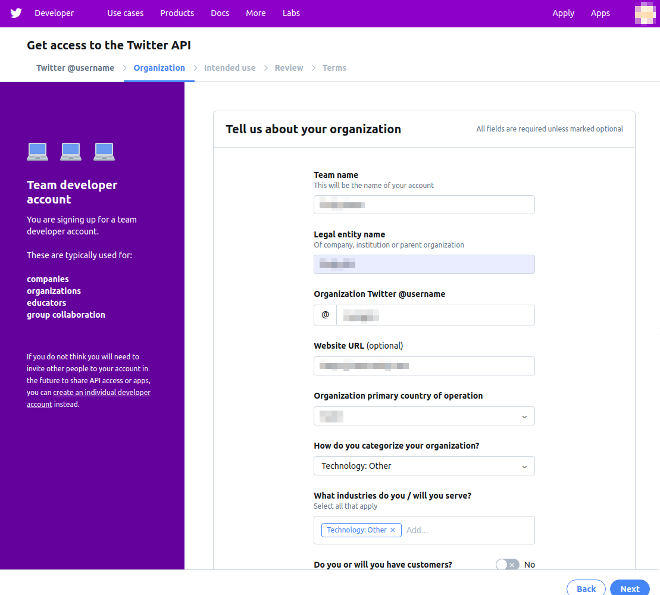 Describe your Intended Use of the Twitter API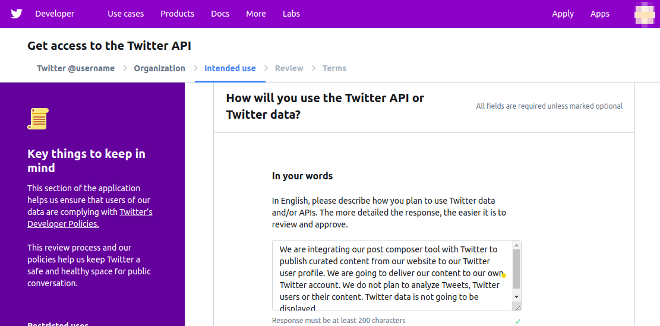 Describe your planned use of the features of the Dev tools and click next
Confirm your information, verify your email account and select Looks Good!
Accept the Developer Agreement and verify your email account.
Your application will be sent to Twitter for review and can take a few days, ensure that you check your spam folder as well.